QUART dido-series

X-Ray Test Device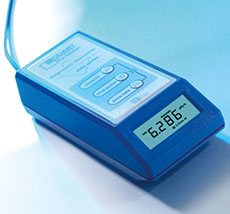 Introducing the QUART dido-series
The QUART dido diagnostic dosimeters are multi-functional Quality Assurance platforms. Following the Compact Design Concept, their optimized size, small state-of-the-art detectors and very low weight make them the most compact, multipurpose QA systems available.
Thus, the dosimeters may easily be stored and carried even in the pocket of a physician's smock. And with a special configuration, QUART dido dosimeters may also be used for x-ray related experimental extremity or body monitoring. Despite their unpretentious appearance the QUART dido dosimeters are technically sophisticated, absolutely accurate and unmatched in performance in their class! At present the QUART dido-series dosimeters can be used for QA and service operations in most x-ray applications (both digital and conventional).
A compact multi-functional state-of-the-art detector. Downsize-detector design enables measurements where only limited space for a proper detector positioning is available. Hence, measurements behind the scatter radiation grid of a radiography unit can be done with the dido without any limitations. And no influence whatsoever is exerted on the automated exposure control (AEC) of x-ray units.
Ranges of application
Mammography
Dental x-ray (incl. tube, OPG and ceph)
Radioscopy
Fluoroscopy
Features for additional ranges of application (CT and mA/mAs) are being developed already and will soon be available.
Areas of Application

dido2000K
Item No. 11101
Mammography
Dental / CBCT / 3D
X
Radioscopy / (Pulsed) / Fluoroscopy
X
Digital Substraction Angiography
X

Features

Standard Features
dido2000K
Item No. 11101
dose
X
kVp max
X
kVp effective
X
dose rate
X
dose rate after 1st half exposure
X
exposure time
X
eQA Features
dido2000K
Item No. 11101
wave form acquisition
X
dose-width product (fanned beam)
X
DWP rate
X
dose-area product (needle beam)
X
DAP rate
X

The K extension


The extension K in the device name identifies all dosimeters with incorporated kVp feature
The dido detector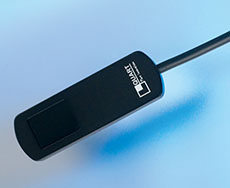 The very compact state-of-the-art detector is the ingenious centrepiece of every dido-system. Being the smallest multi-functional solid state detector available for QA operations, it is the only detector which can be put directly on the cassette of a mammography unit for direct measurement beneath the patient couch without additional accessories. Plus, it does not influence the imaging automatics of any x-ray system! Multi-function for the dido detector means: one detector is used for any kind of x-ray application! It does not need to be unplugged and then plugged-in again If a dido-system should be used for field services ranging from QA in mammography to dental to R+F applications, the QUART didos detector does all the necessary measuring including the following parameters: The eQA options
For enhanced Quality Assurance evaluations (eQA) every QUART dido-system can be hooked up to a computer via USB to read out wave forms and direct-printing of test protocols. Additionally, on the basis of its sophisticated technical design the QUART dido-series provides enhanced measurement options which other QA systems do not.
Every dido device is able to measure dose-width product in fanned x-ray beams which is essential for a reliable average patient dose determination with dental OPG systems (as specified in the German standard DIN V 6868-151, app. B)! Also, as an added feature, the dido detectors can measure dose-area product values in needle beams (as used for structure examination in x-ray diffraction).
Standard Features

dose
dose rate
dose rate after 1st half of exposure
kVp max., kVp eff., kVp avg.
exposure time
eQA features

The eQA features

dose-width product (DWP) in fanned xray beams, i.e. dental OPG systems
DWP rate
dose-area product (DAP) in needle beams
DAP rate
wave form acquisition

All values are simultaneously acquired with a single exposure!
Technical Specifications
All dosimeters shipped since Dec. 2006 can be firmware upgraded by the user via their USB interface. Thus, the device can easily be kept up-to-date with the latest features. Plus, no additional service handling costs or drop-out time would occur.
Extended functionalities means – more value for our customers.
Time
Resolution
Accuracy
0.5 ms - 20 sec. (up to 50 sec. optional)
0.1 ms
±0.5%
Dose-width product
resolution
accuracy
reproducibility
0.005 µGy*cm - 999 Gy*cm
0.01 nGy*cm
±2% at 22-35 kVp
±2% at 40-160 kVp
±0.1%
Range
Target/Filter Range
W/Al 40 - 150 kV; 2.5 mm of Al
Mo/Mo 22 - 39 kV; 30 μm of Mo
Data Communication
USB 1.1 (2.0 compatible) interface (activation optional)
Software activation optional (s/w license I, II or III available)
Hardware activation optional (Option I and II available)

Software license I USB interface activated
Data mode I enabled
Software license II USB + 32mb memory
activated, enhanced data evaluation enabled
Basic Operation
Single exposure measurement technology
auto-start, auto-stop & auto-reset.
9V battery power consumption <7 mA
battery life 2 years when used regularly.
Unit size: 16.1x7.0x4.4cm (LxWxH)
Unit weight: 235 g (incl. battery & cable)
Detector size: 5.0x1.6x0.4cm (LxWxH)
Detector weight: negligible (!)

The kV Measurement Feature
Although the kV feature is part of the "standard" configuration of each dido, the dosemeter can also be acquired without it. All other functions will be the same. If needed some time later, the user may upgrade the device with kV feature at any desired point in time.
The cost of a meter with kV feature will be higher, yet still providing an excellent price/performance ratio.