ECC Universal X-ray Intrument (UXI) All-purpose Meter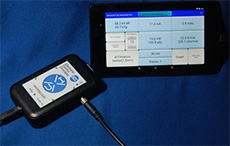 Measures kV (effective and peak), mA, mAs, dose, dose rate, exposure time, pulses.

Includes a built in HVL Calculator, waveform graphing, and data export.

You can now save 1000 readings into an excel file at any given time, as well as scroll through previous readings.
Features
Combines several instruments

kVp
mA and mAs
dose
x-ray detector and oscilloscope

Easy to use
No need to set for AC / DC
Permits short exposure times
Measures kVp, mA, mAs, dose and exposure time simultaneously
kVp is noninvasive
AC and DC x-rays
High accuracy
Battery operated
Two year warranty
Compact size
Durable ABS plastic case
Hard carrying case included
Typical Applications
Measurement of exposure
Verification of peak x-ray voltage
Constancy checks
X-ray calibration
Quality assurance
Measurement of X-ray exposure time
Half Value Layer determination
Troubleshooting and repair of X-rays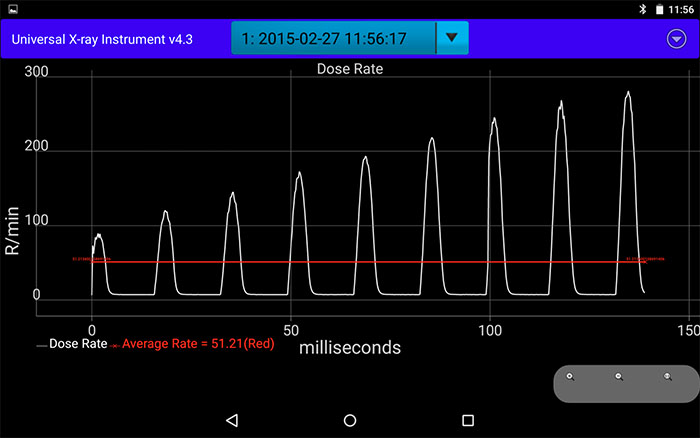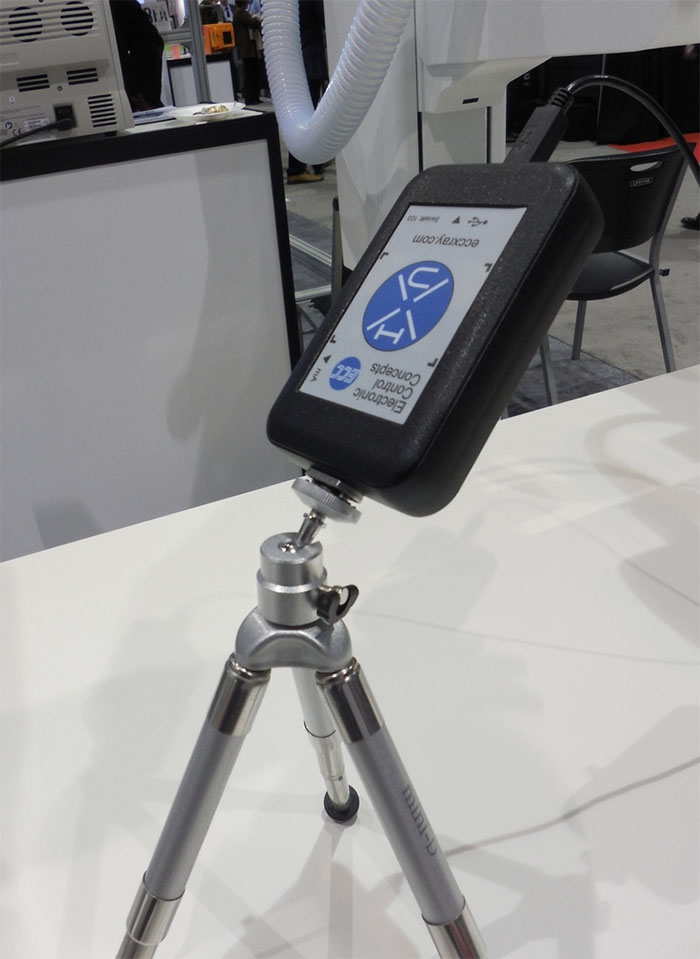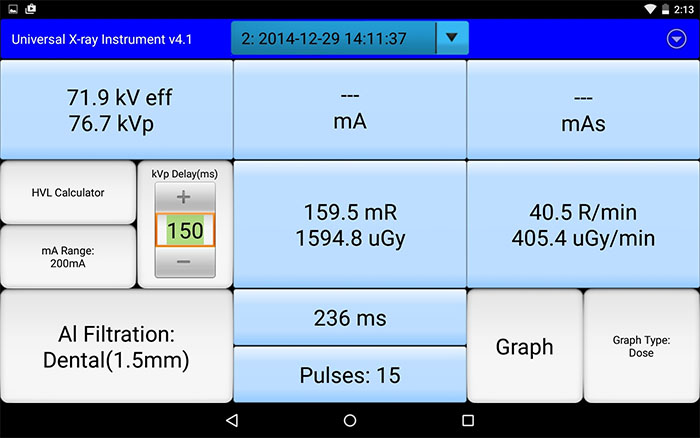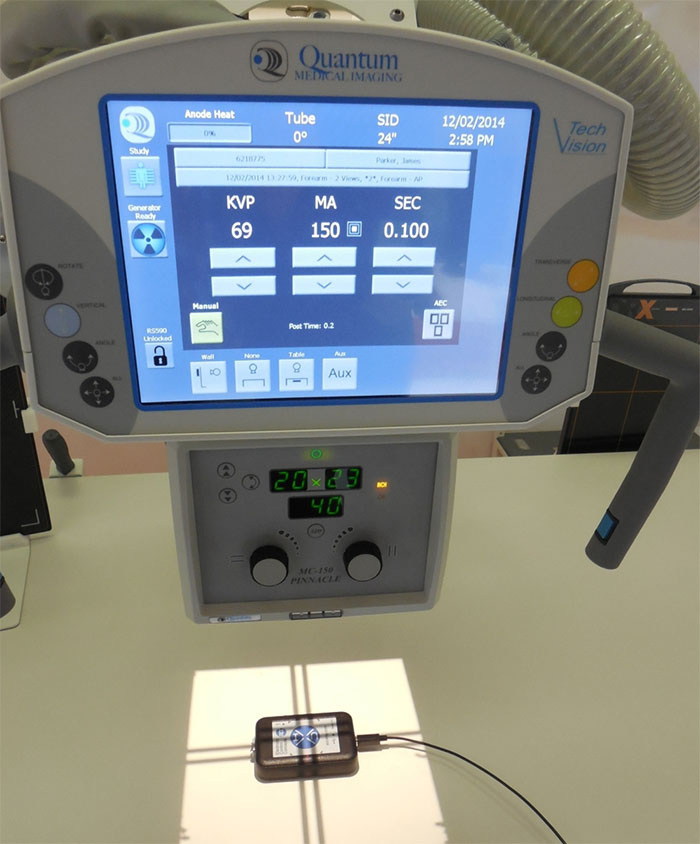 | | | |
| --- | --- | --- |
| kVp/kVe Specifications | UXI | UXI-L |
| Range | 45kVp=125kVp | 400kVp-120kVp |
| Accuracy | 2%±kVp@25-100mA | 2%±kVp@10-50mA |
| Recommended Minimum Exposure | 15ms | 15ms |
| | | |
| --- | --- | --- |
| Current Specifications (mA/mAs) | 200mA Range | 2A Range |
| Range | 0mA-200mA | 200mA-2A |
| Accuracy | 2%±1mA | 2%±1mA |
| Resolution | 0.1 mA/mAs | 1mA/mAs |
| Minimum Exposure Time | 1ms | 1ms |
| Input Impedance | 1Ω | 10Ω |
| Connector | 5m cable (Alligator Clips) | 5m cable |
| | |
| --- | --- |
| Dose Specifications | UXI/UXI-L |
| Range (mRad/min, µGy/min) | 10R/min - 990R/min, 100mGy/min - 9900mGy/min |
| Accuracy | 5%±1mR |
| Exposure Time Accuracy | 1%±2ms(Min:1ms) |
| | |
| --- | --- |
| General Specifications | UXI/UXI-L |
| Display | 7 inch (177.8 mm) Nexus Tablet |
| Connection | 14 ft (4m) USB Cable |
| Power | Tablet Powered (5V) |
| Battery Life | 5+hrs Continuous Use |
| Size | (150 x 120 x 58.8)mm, (5.9 x 4.7 x 2.3)inches |
| Weight | 227g (0.5 lb) |