Tissue Equivalent Materials - CIRS

Use for Radiography, Fluoroscopy, CT, Radiation Therapy
PRODUCT NOT AVAILABLE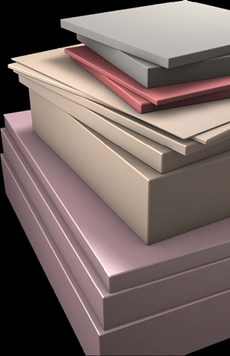 Tissue Equivalent Materials have a variety of uses in both diagnostic and therapeutic medical physics. They allow simple, convenient and accurate simulations for therapy dose determinations. These materials have the absorption and scattering properties within 1% of living tissue. Tissue Equivalent Materials are user friendly and provide adequate simulations for electron and photon applications between 0.01 and 100 MeV.
Tissue Equivalent Materials are available with slab sizes ranging from 10 x 10 cm to 40 cm x 40 cm and thicknesses of 0.1 cm through 7 cm. Slabs can be manufactured to accept detectors in standard or custom locations. Materials are easily machined and can be glued together to create thicker bolus of material.
CIRS standard tissue equivalent materials:

Bone
Lung
Soft Tissue

100% Glandular
30% Gland/70% Adipose
50% 50% • BR12
70% 30% • 100%

Other formulations are available upon request. Not all tissue
equivalent materials are available in all thicknesses.