Tough Water Phantom - Kyoto Kagaku - PH-40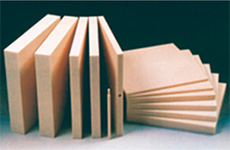 The Tough Phantom Series, co-developed with Japanese National Institute of Radiological Sciences, is designed for dosimetry in radiotherapy planning. They are shatterproof, easy-to-work and can be modeled in various forms on your demand.
Chamber cavities with accommodated dosimeters can be prepared against your order. Please specify your chambers manufacturer and model number upon request.
Models and Sizes

WD-3002 12 x 12 x 0.08 (in)
WD-3003 12 x 12 x 0.12 (in)
WD-3005 12 x 12 x 0.2 (in)
WD-3010 12 x 12 x 0.4 (in)
WD-3015 12 x 12 x 0.6 (in)
WD-3020 12 x 12 x 0.8 (in)
WD-3025 12 x 12 x 1.0 (in)
WD-3030 12 x 12 x 1.2 (in)
WD-3040 12 x 12 x 1.6 (in)
WD-3050 12 x 12 x 2.0 (in)
WD-4002 16 x 16 x 0.08 (in)
WD-4003 16 x 16 x 0.12 (in)
WD-4005 16 x 16 x 0.2 (in)
WD-4010 16 x 16 x 0.4 (in)
WD-4015 16 x 16 x 0.6 (in)
WD-4020 16 x 16 x 0.8 (in)
WD-4025 16 x 16 x 1.0 (in)
WD-4030 16 x 16 x 1.2 (in)
WD-4040 16 x 16 x 1.6 (in)
WD-4050 16 x 16 x 2.0 (in)
*Price varies with size/specifications