QUART KAT 24x30 - 13602

Screen Contact Test Tool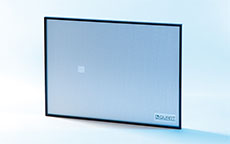 The QUART KAT 24 x 30 is used to check the screen contact at conventional mammography equipment with screen-film technology.
Poor screen contact would be revealed by variations in density on the developed film when evaluating the test image either visually or using a densitometer.
The test tools feature an open space to perform optical density (OD) measurements.
Technical Specifications
MESH DISTANCE: 0.5 mm
WIRE: Ø 0.1 mm diameter