AADCO Custom Apron Colors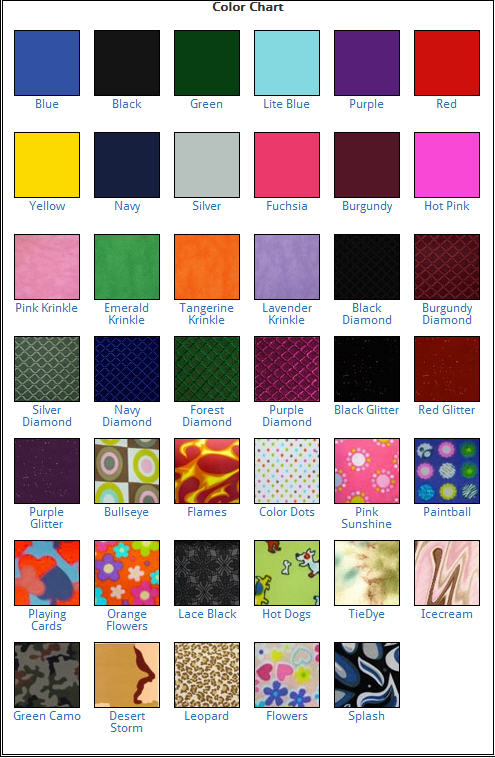 Use of the Color Chart

When ordering an apron in a custom color from this chart, append the color letter to the end of any order number of the desired apron size and style. The "color letter" for each color is directly next to the color name in parenthesis. Example: Navy (N)

If you wish to order an LP-203 but would like it in navy, you must order a LP-203N.

Please call if you have any questions.
Please Note: Custom Color Aprons are Non-returnable.