Newborn Whole Body Phantom "PBU-80" - Kyoto Kagaku - PH-50B

Neonate Phantom for CT
Features:
Limbs rotate 360 degrees at shoulders and hip joints
Left hand is clenched and right hand is open
Kyoto Kagaku original human tissue substitute
A hole for an ion chamber
HU of average newborn
Applications:
CT and plain X-ray
Dosimetry
Autopsy imaging
Positioning:

upright
AP/supine
AP/upright
lateral/supine lateral
Anatomy:
skull
spine
clavicles
scapulae
ribs
humerus

radius
ulnae
bones of hands
femora
tibiae
fibula

bones of foot
pelvis
lungs
mediastinum
colon
Set Includes:
Newborn whole body phantom
Set of sample X-ray data (DVD)
Storage case
Phantom Handling and Care:
Do not disassemble: Although plastic screws at joints are visible, the phantom is not designed to be disassembled. Do not attempt to unscrew or remove the screws, or try to disassemble the phantom as it may damage the phantom.
No shock, no force: Dropping the phantom or give a shock to the phantom can cause breakage. Also, do not force to move or bend the limbs of the phantom.
Phantom Storage: Store the phantom avoiding high temperature, high humidity and direct sunlight to avoid deformation or malfunction. The color of the phantom may change over time but it will not affect the performance of the phantom.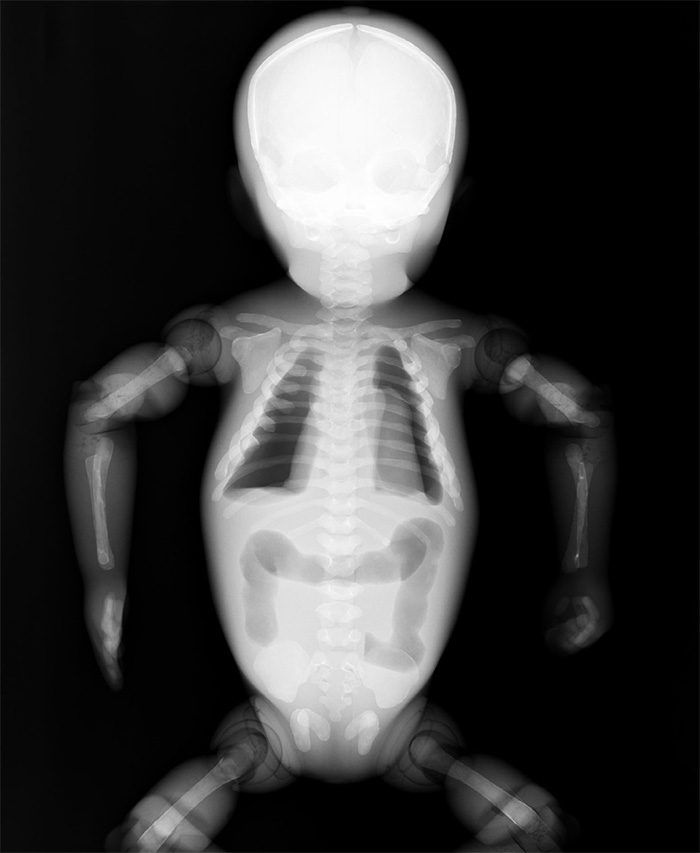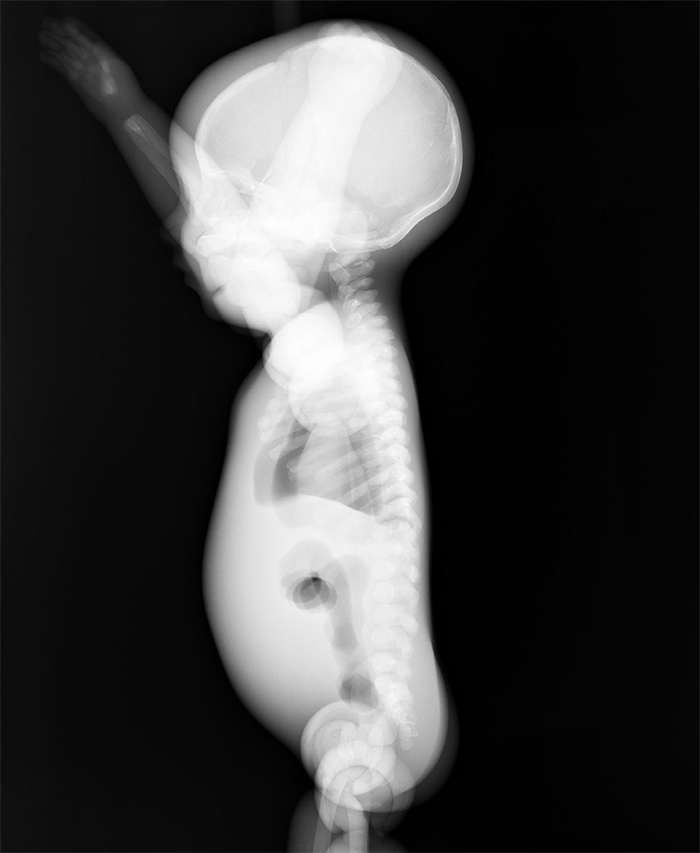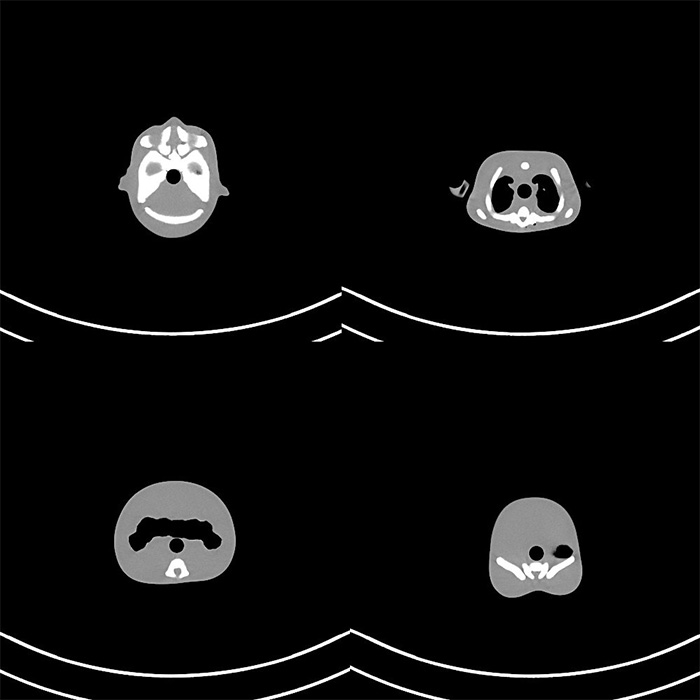 Specifications

Phantom Size
53 cm
Phantom Weight
3.5 kg / 7.7 lb
Packing Size
W57 x D44 x H29 cm
W22.4 x D17.3 x H11.4 in
Packing Weight
8 kg / 17.6 lb
Materials
Soft tissue: urethane based resin (specific gravity: 1.06)
Synthetic bone: epoxy resin (specific gravity: 1.31)
*Phantom has no metal parts or liquid structure