TO PAN - Leeds Test Objects

Panoramic Quality Control for Film or Digital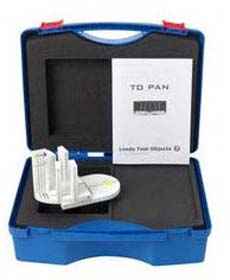 A test object that allows the complex focal trough of the panoramic x-ray unit to be quantified. This allows full assessment of parameters affecting image quality. Can be used in film and digital systems.
Allows:
Quantification of the focal trough and image layer.
Accurate determination of the bite offset
Quantification of the symmetry of the scan
Measurement of the incident beams angles
Simple visualization of faults.
Dental
TO PAN Test Image